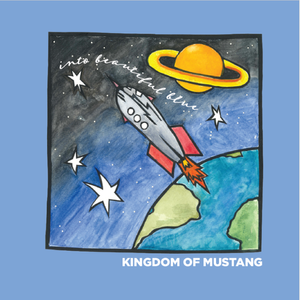 Kingdom of Mustang
Seems like we keep waking from the same dream... from the mud and grace that surrounds us, we travel ... Into Beautiful Blue.
CLICK ON THE IMAGE to hear the new album or buy it in CD or digital format.
Please take a minute to listen and then tell a friend.
From Charlottesville, VA.
"

This mature power pop is cerebral but energizing ... "Whatever Makes You Happy" has those heavenly harmonics and a whiff of the Canyon ... "One More Day" is sunshine pop with massive hooks, Brill Building meets C,S and N. Each new Kingdom of Mustang is better than the last. " - Mike Baron
You are visitor number: 3270